What problem do we solve?
You're running a company with big plans for growth. You've chosen Amazon Web Services to power your applications and now you're either building, migrating or already operating your applications on AWS.
Growing applications is hard. You'll have more customers and it'll be more difficult to give them a fast experience. Your AWS bill will go up. You'll have a bigger team and more feature requests coming in. There will be more points of failure and greater consequences when your applications fail. Inefficiencies will be amplified.
On the other hand, AWS is the most powerful cloud platform in the world - but it's complicated. There are more than 200 AWS products today and there are new features announced every week. There close to 2,300 AWS product announcements in 2020 alone!
Without a good process and the right AWS expertise, it's very easy to run applications that cost you more than they should, can't handle your business volume or are vulnerable to eventual outages or security breaches.
Concurrency Labs helps your company grow on AWS by bringing strong AWS expertise and a methodology that simplifies finding the right AWS components for your applications.
Our principles for growing your applications on AWS
When your company grows, having AWS knowledge alone won't be enough. You will need documented, repeatable processes. The sooner you adopt them, the easier things will be for you.
BUSINESS FIRST, AWS LATER
When we optimize AWS, we're really optimizing your business. As much as we like tweaking AWS components, it is essential that first we take a close look at your business. That's why before doing any technical work, we first identify, quantify and prioritize tasks based on your business flows and growth goals.
Methodology
AWS is complicated. There are too many knobs to turn. Even with the right technical knowledge, the probability of missing something critical is high. That's why we follow a methodology, which consists of a series of documented, repeatable steps.
QUANTIFIABLE GOALS
Early in our planning process, we define quantifiable system goals. Goals must reflect the right balance of Performance, Price and Availability for your business. As we progress through the steps in our methodology, we measure results against those goals. We don't stop until all goals are met.
SHORT ITERATIONS
It is very important for everyone that you see results as quickly as possible. That's why our goals are contained within short iterations (12 weeks or less). If a goal cannot be achieved in this period of time, we break it down or make adjustments. We do this at the beginning of the planning process.
About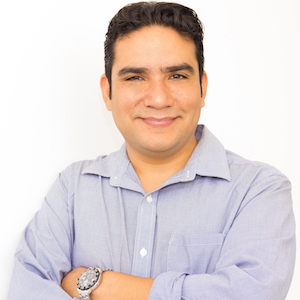 Ernesto Marquez
Owner and Project Director
I am an AWS Certified Solutions Architect and bring 20+ years of experience in the tech industry, including working for AWS as a Software Development Manager.