What problem do I solve?
Are you new to the cloud? Already well on your way? Either way, you'll probably find it's easy to get started. However, things can get complicated very quickly. For example, today AWS offers 55 cloud products, each one with its own strengths, weaknesses, configurations and features. Every week AWS announces new features - which is great!
Choose the wrong cloud setup and you could end up paying more than you should, your application could underperform or you could be left vulnerable to an eventual outage or security breach.
In short, it's hard to keep up with all the great features and potential the cloud offers. I use this wealth of options to your advantage and optimize your AWS infrastructure for Performance, Price and Availability.
How I can help you
This is what I do to help you save money and deliver fast, reliable applications to your customers:
Cloud Architecture
I pick the right AWS components for optimal performance. I design your application's cloud architecture from scratch or optimize existing infrastructure.
Proof of Concept
I build, test and validate different cloud configurations until we find the one that works best for your needs.
Training
I prepare custom material and conduct hands-on training sessions with your engineering, sales/marketing or executive teams.
Scripting/Automation
I free you from executing manual processes all the time. I automate the management of your AWS resources using tools such as custom scripts, Lambda functions, workflows, queues, metrics and dashboards.
About me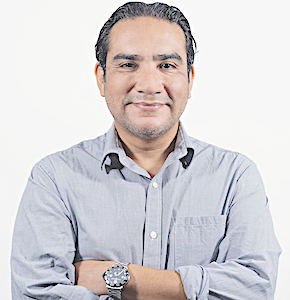 Ernesto Marquez
Owner and Project Director
I am an AWS Certified Solutions Architect and bring 15+ years of experience in the tech industry, including working for AWS as a Software Development Manager.