Hi,
My name is Ernesto Marquez, I am an independent AWS Cloud Computing specialist and the owner of Concurrency Labs Ltd. I've been in the technology business for over 18 years. Many of them delivering projects with global consulting firm Accenture and in more recent years working for Amazon Web Services as a Software Development Manager.
I'm pretty sure you'd agree if I say software systems exist to generate revenue. However, I've seen how easy it can be to forget this fundamental fact and focus exclusively on the technical aspects of a project.
I've also seen how powerful it is to have the right methodology in place. Sometimes you can have the deepest technical knowledge, but without a structure it's easy to get distracted and focus on the wrong things.
I am passionate about AWS because I know how powerful it can be. I live and breathe AWS - that's what I do every day, at a deep technical level. I've used and created methodologies during my time with Accenture and I've built and operated systems for Amazon Web Services.
That's why I created a series of documented, repeatable steps that simplify optimizing your AWS infrastructure, so your applications don't stop making money for your business. These steps are valid whether you're building, migrating or already operating applications on AWS.
Here you can find more details about how Concurrency Labs can help your business.
Thanks for stopping by!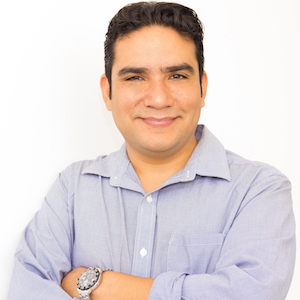 Ernesto Marquez
Concurrency Labs Ltd.
Project Director